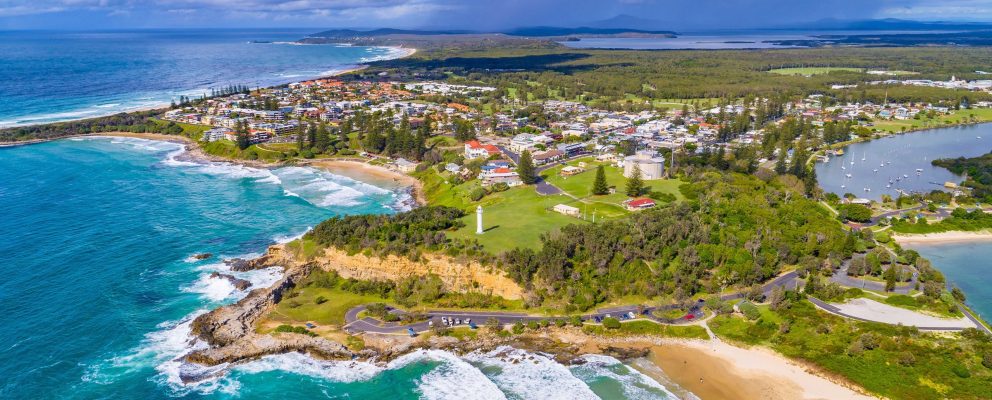 CONDITIONS OF TENANCY
Please read our Terms & Conditions carefully. If you have any questions, please contact our office. All bookings made are in accordance with the following Terms & Conditions and payment of the required deposit are deemed to be your acceptance of these Terms and Conditions.
While we make every effort to provide internet services at properties advertised as having such services, Yamba First National bears no liability for service disruptions, slow speeds, unreliable connections, or any other issues that may arise with the internet service. Guests are not entitled to seek compensation or request alternative internet services from Yamba First National if they find the provided internet service to be unsatisfactory during their stay. In the event of internet service problems, it is the responsibility of the guest to arrange their own backup internet solution if needed for entertainment, personal devices, or work purposes during their stay.
The Yamba First National after-hours phone service is reserved exclusively for genuine emergencies. Unanswered calls will be returned only in situations where the guest has provided sufficient information via voicemail or text, and the nature of the call is indeed an urgent emergency. Guests are not entitled to file complaints or seek compensation for unanswered calls that are not of an urgent nature. We kindly request your understanding and patience, as we will make every effort to return calls as promptly as possible. Please be aware that our emergency after-hours line is not operated in a call centre, and our on-call staff will respond as soon as they are available.
Before making a booking & paying a deposit it is your responsibility to have read and understood the Terms and Conditions. We reserve the right to change all or part of these Terms and Conditions at any time. Any changes will be displayed on our website.
Payment

For all bookings, an initial deposit payment of $500.00 is required to secure your booking within 72 hours of the reservation being made. This deposit is not a bond, it is included in the total cost of your accommodation.
The remaining balance/full payment of booking is required 60 days prior to arrival.
For bookings made within 60 days of the arrival date, full payment is required at the time of making the booking.
Failure to pay the deposit within 72 hours of making the reservation will result in cancellation and the property will be made available for other bookings.
Failure to pay the remaining balance/full payment within 72 hours of the due date will result in cancellation and the property will be made available for other bookings.
Payments can be made by debit/credit card or direct deposit into our bank account. All card payments incur a 2% non-refundable fee.
Direct deposit details are only provided verbally over the phone. We do not email our bank account details for security reasons.
All bookings include a $100 non-refundable booking fee. Additional fees for cleaning and other services are also included in the total. 
Credit Card Security Policy

Credit card details are collected on all bookings. If booking through a third-party provider such as Booking.com; Stayz/VRBO or Airbnb your credit card details will be automatically captured.
For bookings paid via direct debit, credit card details will need to be captured and securely stored until 24 hours after departure.
When booking/purchasing from Yamba First National Real Estate Pty Ltd, credit card details are transmitted through a secure server using SecurePay. Card data is not hosted by First National Real Estate Yamba Pty Ltd.
Cancellations & Refunds

Cancellations must be notified in writing. Cancellations may result in full forfeiture of monies paid by you in respect of the reservation.
All bookings have a non-refundable $100 booking fee.
If payment was made by Credit Card, the Credit Card surcharge is also not refundable.
Cancelled booking 60 days or more prior to arrival: Full refunds (excl. booking fee and credit card surcharge) are only possible if notice to cancel is provided in writing to us 60 days or more prior to your arrival.
Cancelled bookings less than 60 days prior to arrival: The booking fee and 20% of the base tariff to be obtained, plus any credit card fees. Remaining amount will be refunded to guest. If the property is re-let by another guest for the same time as the original booking, the 20% base tariff will also be refunded. The booking fee of $100 as well as any credit card charges will still be retained.
If your holiday is cancelled due to payment not being made by the due date, a re-booking fee of $100 will apply to reinstate the booking, or the deposit forfeited.
Refunds are processed via bank transfer to an account nominated by guests.
If a Guest terminates their stay early and does not use all nights booked, no refund is offered.
Change of Dates

A change of dates is only possible with 30 days or more notice. Please contact our office to arrange any changes to your booking.
Re-booking

Re-booking rights will only be granted to guests with a 7-day block booking where dates line up for the following year selected by the agency in the interest of all concerned. In this instance the current guest has the right to reserve the property for the corresponding period next year (subject to owner bookings). 
Re-booking must be made prior to departure. 
Re-booking will only be confirmed upon payment of the required initial deposit and will only be accepted when the previous occupation has been satisfactory.
COVID-19

By now, we can expect that our guests are aware of the risk of further COVID-19 spread, and as such the risk they are taking when making new reservations, particularly Non-Refundable and Partially Refundable bookings. All reservations and cancellations will be treated like any standard booking, according to our usual policies and procedures.
Schoolies, Large Bookings & Special Occasions

All properties have a Strict No Party policy. Schoolies, bucks or hens' groups are not allowed at any of our properties. Our properties are not suitable for persons under 25 years of age without prior approval. Under no circumstances will Schoolies groups be accepted, please do not ask.
Bookings will be cancelled upon breach of these policies and payment may be forfeited in some circumstances. Thank you for your understanding.
Maximum Occupancy

At the time of booking you will nominate the maximum number of people that will occupy the property and you accept that this number must not be exceeded under any circumstances. Bookings will not be accepted where there is not enough bedding for the claimed number of occupants.
Should you exceed the accepted number of occupants upon the property, our office will terminate your tenancy requiring you to vacate the property immediately. Under these circumstances no refund will be given and alternative accommodation will not be made available.
Arrival

Your booking will commence and keys may be collected any time after 3pm on the day of arrival. Earlier check-in is only possible subject to availability and must be approved prior to your arrival.
Our office is open from 9.00am to 5:00pm Monday to Friday, and 9.00am to 12:00pm on Saturdays. Our office is closed on Sunday.
If you arrive outside of these hours, your keys will be left in the key safe at the front of our office. Please check your emails prior to your arrival for the code. The keybox code will also be SMS to you prior to your arrival.
Under no circumstances will keys be left out without the full accommodation being paid.
Please advise us immediately if you find any issues upon arrival at your property so we can make necessary arrangements to ensure you have the best possible stay.
Departure & Vacating the Property

Upon departure, the property must be vacated no later than 10am and keys must be returned to our office by 10.30am or you may incur a late checkout fee. Late check out is only possible subject to availability and must be approved prior to the day of your departure.
The property must be left clean and tidy at the end of your reservation. Any extra charges incurred to clean the property when it is not left clean and tidy or to repair damage to or reinstate the property, will be charged to the credit card provided. This includes excessive amounts of fur and dog hair in pet friendly properties.
Services

Please note we do not operate serviced apartments. A welcome pack containing a small selection of essential items will be provided at the beginning of your stay.
Any additional resources required are to be supplied by the holiday tenant.
The property will be cleaned upon guest departure. Additional cleans can only be arranged through our agency at an additional fee paid by the guest. Additional cleans must be arranged prior to arrival.
Linen

Most of our properties have linen, however some do not – please see your booking information regarding this. You can arrange to hire linen with The Laundry Yamba on 02 6646 1571 at your own cost.
Linen is required to be used on all beds used throughout your stay: should our cleaner reasonably believe that linen was not used; the holiday guest will be responsible for the cost of laundering all bedding.
If you require additional linen or towels or services, please advise us before you check in, and these can be provided at your cost. A small selection of travel size toiletries is provided at most properties. 
Pets

Unless otherwise specifically stated as pet friendly, pets are not permitted upon the property. This includes visiting pets. Properties that are not advertised as pets welcome do not allow visiting pets ever at the property. You will be asked to leave the property if pets are found on-site.
If the property is pet friendly the holiday tenant will be responsible for the removal of fleas, faeces etc. from the property upon vacating. If excessive cleaning is required or damage occurs from your pet, a fee will be incurred.
Please be aware it is your responsibility to make sure your pet does not disturb the neighbours. If this occurs, you may be asked to leave.
Please pick up and dispose of any pet faeces.
Pets are not allowed on any furniture.
Smoking

All property interiors are non-smoking. Some properties have a strict no smoking policy inside and outside. Holiday tenants failing to abide by this term may be responsible for the cost of cleaning all carpet, furnishings and window coverings.
BBQ

Barbeques must be left in a clean and tidy state ready to be used by the next tenant. A $50 fee applies if you leave the Barbeque dirty. If you find the barbeque dirty on arrival please contact our office immediately and we will send someone up to clean it.
Lost Property

Please advise us immediately if you think you have left any items at the property. Items left at premises will not be automatically returned. We will hold the items for a maximum of two weeks and then pass them onto a local charity.
Items will be returned only upon receipt of credit card details for $25 postage and handling fee.
Care of Premises

A mandatory Code of Conduct for the Short-Term Accommodation Industry now applies. The Code of Conduct imposes certain behaviour standards on guest in short-term rental accommodation, including:

You must not make noise that unreasonably disrupts your neighbours
You must not cause damage to the premises in a community scheme
You are responsible for the actions of your visitors and must ensure they comply with the behaviour standards set out in the code. If you don't meet your obligations under the code, you could face penalties such as warning notices, fines or being added to the exclusion register.
A person who is listed on the exclusion register is prohibited from participating in the short-term rental accommodation industry for five years.
If any of the above happens you will be asked to leave with no refund.

Read the full Code of Conduct for Short Term Rental Accommodation here
Repairs & Damages

The guest agrees to allow the agent and/or appointed tradesperson to enter onto the property at any time to effect or investigate any urgent repairs.
All repairs will be attended to as soon as practicable. On public holidays and after hours it may at times prove difficult to get tradespeople straight away. We will always do everything we can to minimise inconvenience caused but cannot issue partial refunds or give discounts due to a delay in tradesperson availability. In the event of a major problem rendering the property uninhabitable, we will make every effort to find alternative, suitable accommodation.
If a representative of the agency, including contracted tradespersons, has to attend the property due to neighbour complaints, excess rubbish, additional cleaning and/or damages to the property, the liability of the holiday tenant shall be the full cost of all excess charges and/or repairs whatever that may be.
If there is any damage to the property or its contents reported during your stay or found upon your departure, the liability of the holiday tenant shall be the full cost of all excess charges and/or repairs whatever that may be.
Card details will be held in Secure Pay in order to be used for future payments on your booking plus credit card fees.
Noise Complaints & Disturbances

Disturbance to neighbours, including excessive noise, is prohibited and may also result in termination of rental and additional charges. Please respect your neighbours at all times. Guests and visitors should maintain noise to a reasonable level especially between 10pm and 8am and must abide by any noise abatement or other orders issued by police or other regulatory authority. Guests and visitors must not engage in anti-social behaviour and must minimise their impact upon the residential amenity of neighbours and local community. 
The agent is not responsible, nor has any control over building/renovation work being carried out on neighbouring properties and cannot issue refunds in such circumstances. We endeavour to notify all guests of upcoming construction work on or around the property. However, we are not always notified and/or aware of all construction work occurring near our properties.
Emergencies

If you require urgent help from police, fire or ambulance services, please call 000.
For all Plumbing emergencies, please call Richard Lovell 0447 064 868 
For Electrical emergencies, please call Glen Bennett 0424 974 985
Call out fees: If the agent has to attend the property due to complaints from neighbours or any other disturbance, a $100.00 fee will be charged. This is collected by the agent at time of callout from you directly.

Lock out fees:

If you have locked yourself out of the property, please contact our agency. a call out fee of $100.00 will apply. An agent will meet you at the property and unlock the property for you. If a locksmith is required, the tenant will be responsible for the payment of the locksmith's account. On Public Holidays, please contact Yamba Locksmith's directly on 0406 475 756. The agency is not responsible for payment to the locksmith.

Lost keys:

Please advise us immediately if you have lost any keys for the property. If these keys are not found prior to departure the guest is responsible for the cost of any keys required to be cut. In the case of locks needing to be changed due to lost keys, the guest is responsible for the cost of repairs/work to change locks.
Download a copy of our Emergency Information Booklet here
General Terms and Conditions

We cannot accept responsibility for actions taken by the owner of the premises outside our control and we reserve the right to cancel any booking as per the owner's instruction.  In this event, we will notify you as soon as possible and do our best to arrange other accommodation or dates suitable to you. If this is not possible, all deposit monies paid be refunded, but no other claim, right or action or demand shall exist in or be made by either party.
The premises are leased to you for holiday purposes strictly for the period stated on your receipt. Under no circumstances is any commercial enterprises to be conducted from the property.
Any printed, written or verbal description of the premises by the Agent or an employee will be made in good faith and to the best of their ability. It is the responsibility of the tenant to assess the suitability of the accommodation for their needs. Claims for discounts or refunds will not be entertained for reasons of unsuitable accommodations.
Each property may have additional 'rules' that apply. These will be displayed within the property description and will form part of these terms and conditions.
In the event of the property being for sale, inspections with prospective purchasers may be necessary during reasonable hours by appointment.
In strata titled properties, strata by-laws must be complied with at all times. First National Real Estate Yamba has no control over the by-laws posted on strata titled properties.
No responsibility will be taken for personal belongings of the guest. Any required insurance for your belongings must be arranged by yourself. No liability is accepted by the agent or property owner for any injury, debt, damage, loss, delay or inconvenience caused by events outside the agent or owners control.
Bookings are taken by the agent for the current owner: if the property is sold we cannot guarantee that the new owner will continue to make the property available.
The agent may refuse to accept any booking where the agent has been instructed by the owner or where the agent believes the booking is not in the best interest of the owner.
All guests are responsible for keeping the property secure throughout their stay and upon vacating. Any theft or damage due to not securing the property shall be the responsibility of the holiday tenant.
Tariffs may be varied at any time up until the time of booking accommodation. Quotes are valid for 30 days only.
Please read these terms and conditions carefully as any dismissal from these conditions permits the owner or agent to refuse the key, amend the rent or immediately terminate the booking.
These terms and conditions may be varied at any time without notice. Always refer back to our website for current terms and conditions. A printed copy of terms and conditions can also be obtained from our office.
A breach of these Terms and Conditions may result in, but is not limited to, your booking being cancelled, eviction from the premises, a deduction made from your credit card, and/or a forfeit of all monies paid.
If you have any questions regarding our Terms and Conditions,
please contact us (02) 6646 2299 or reception@fnyamba.com.au